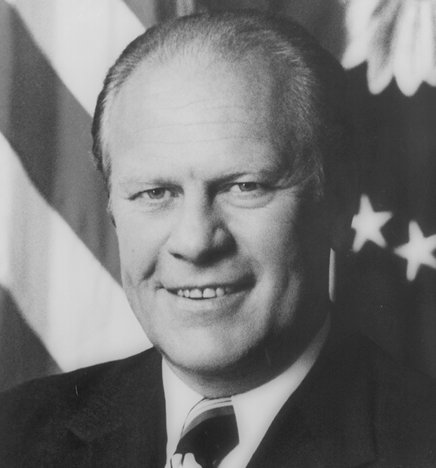 With the mourning of Gerald Ford I thought I'd highlight one of the achievements of the President past, let alone any President this country has had.
The Right Turn On Red.
Yes, it was Gerald Ford that passed legislation and encouraged states to adopt the uber-convenient ability that drivers could turn right at intersections with red lights. Of course it wasn't because of convenience or comfort but because the U.S. was going thru the OPEC oil crisis ~1973. Well, either way, it's 2007 and I am pleased to no end that I can turn right on red.
Oh wait, except in New York City because you can't turn right on red in the city.
Oh wait, I don't even have a car up here to be able to 'not' turn right with. Yay.